Veröffentlichungen
Zeitschrift Nature, Vol 588, 24/31 December 2020, p. 620-624

Xolography for linear volumetric 3D printing

https://www.nature.com/articles/s41586-020-3029-7.epdf

Martin Regehly, Yves Garmshausen, Marcus Reuter, Niklas F. König, Eric Israel, Damien P. Kelly, Chun-Yu Chou, Klaas Koch, Baraa Asfari & Stefan Hecht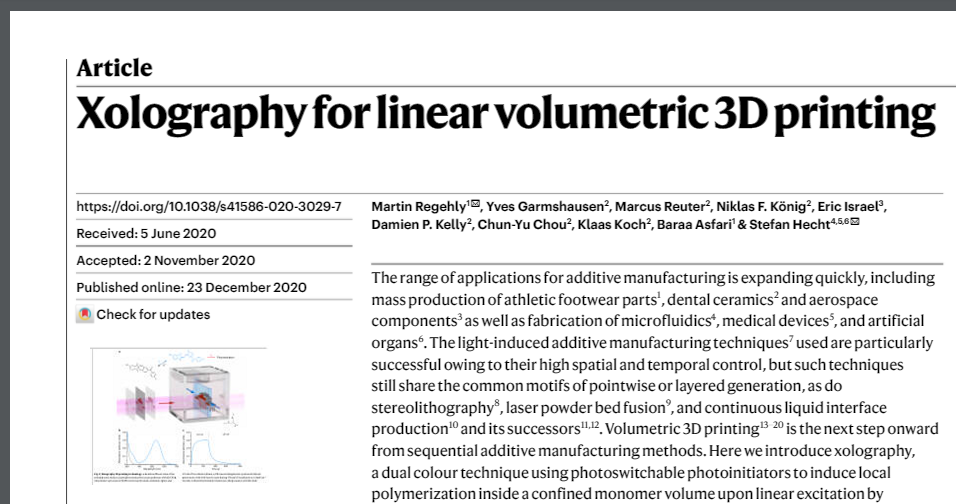 "The range of applications for additive manufacturing is expanding quickly, including mass production of athletic footwear parts, dental ceramics and aerospace components as well as fabrication of microfluidics, medical devices, and artificial organs.
The light-induced additive manufacturing techniques used are particularly successful owing to their high spatial [...]"


Zeitschrift Mikrokosmos, Jahrgang 101, Heft 3/2012, S. 146-154 + Cover

Rasterelektronenmikroskopische Abbildungen der besonderen Art - 3D Bilder aus dem REM

https://www.zobodat.at/pdf/Mikrokosmos_101_3_0001.pdf

Klaas Koch und Klaus Hausmann

"Über 3D-Bilder aus dem lichtmikroskopischen Bereich ist schon häufiger berichtet worden, zuletzt im Beitrag von Eberhard Raap und Heribert Cypionka (2011).
Dort wurden die 3D-Bilder mit der Software PICOLAY aus einem Stapel von Einzelaufnahmen berechnet [...]"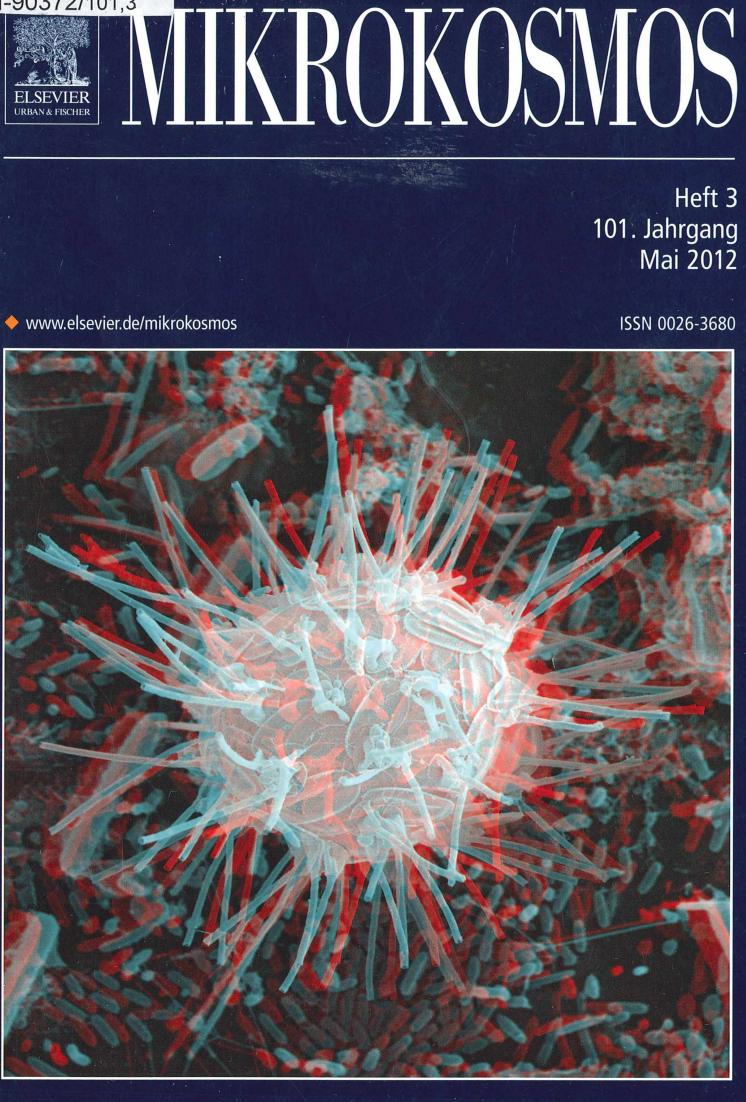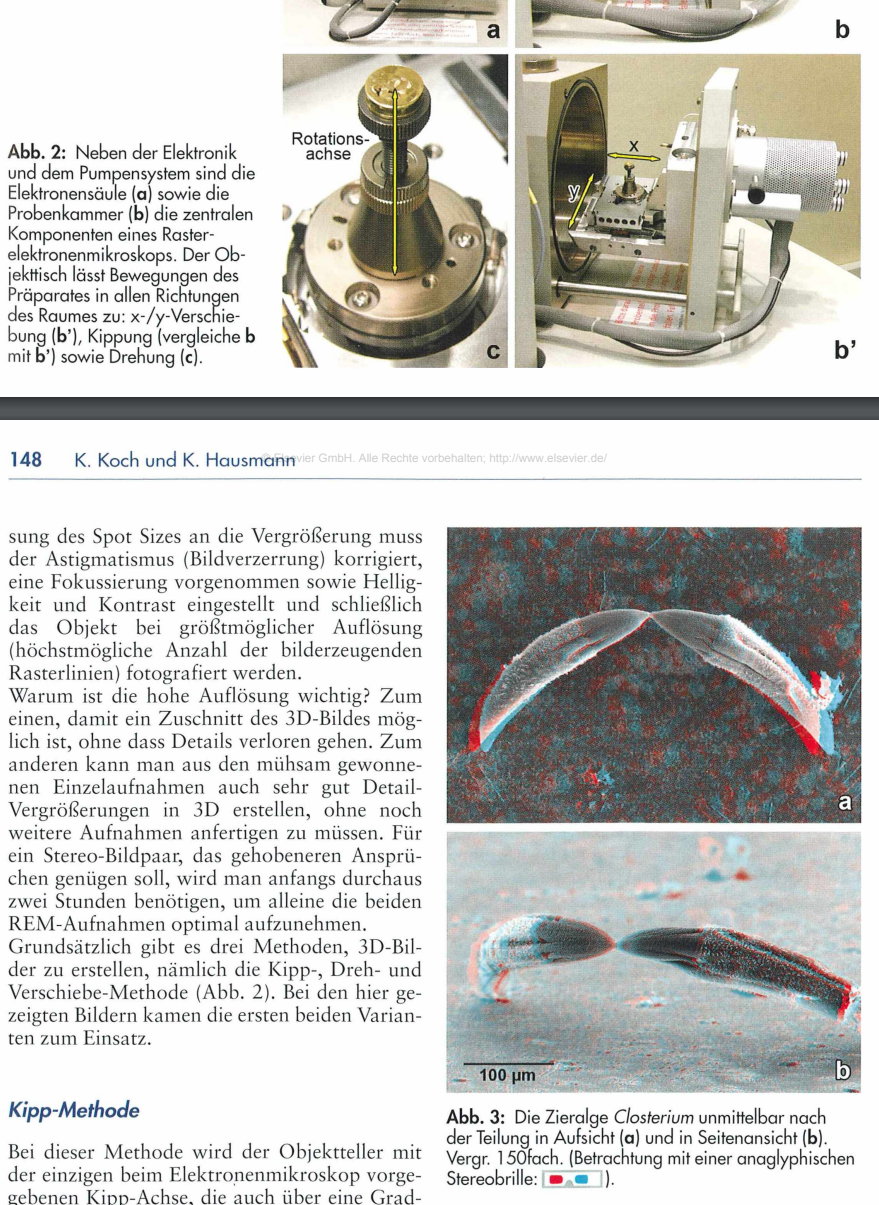 Mitgliedschaften
Professional Association for SQL Server (PASS Deutschland e.V.)
Gesellschaft für Informatik e.V.
Berliner Mikroskopische Gesellschaft e.V.



Vorträge
2009 Fluoreszenzmikroskopie mit Leuchtdioden, BMG Berlin
2012 Lange Nacht der Wissenschaft: Biofilme in 3D, HU Berlin
2012 3D-Mikroskopie, BMG Berlin + Raumbildclub Berlin
2013 3D-Mikroskopie, Flora Köln
...